About Us -Stormwater Treatment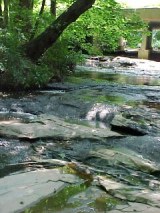 Practical Best Management of Georgia, Inc. holds the patents to the CrystalStreamTM Technologies family of stormwater treatment BMP products and determines the business plan and mission for each geographical area served. That plan requires that we maintain control of the engineering and design for every stormwater treatment BMP device that bears the CrystalStream name. We concentrate on the business at hand, which is providing the right CrystalStreamTM device for each water quality application. Our job is to consult with municipal officials, engineers, contractors, and end users to be sure that we take all the steps necessary to place the correct device on each site. We don't rely on a chart where pre-designed units are listed that you can by flow volume from to order from our suppliers. Our engineers will interface with local officials and your local design professional to find out what size and type of unit to propose. We will then provide design reports and detailed drawings. Two different sites may have the same run-off flows but very different pollutants washing off and will need specific design elements to deliver proper stormwater treatment. They may could also be thousands of miles apart. "One size fits all" is not a good idea and is not our policy. Once a design is approved and permitted, our people will work with the contractor to be sure that ordering, delivery, installation, and all follow-up goes smoothly. Finally, they will work with the site owner to establish a working relationship for ongoing operation and maintenance of our device. Does this sound different from other BMP manufacturers? With CrystalStreamTM Technologies, you don't just get our device, you get our people.
Three Components for Success
Design, Installation, and Maintenance: each of these elements is essential to success with a BMP. Together they make up our business plan.
Design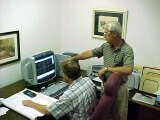 We know that "one size fits all" does not work for stormwater treatment. All one acre sites are not the same. Based on the amount of impervious coverage, the flows will be different. Based on the pipe system design, the velocities will be different. Every credible BMP design relies on flow and velocity, but there is much more. What are the pollutants that are likely to wash off this one acre site, based on natural existing conditions and the proposed usage? What are the characteristics of the watershed? These basic principles, along with differing local regulations, show that we must design on a site-by-site basis. We do not have a list of "one size fits all" models.
Installation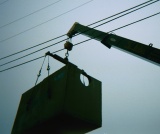 We know most people do not routinely install structural stormwater treatment BMPs, so they do not have the knowledge or equipment to assemble and install these products. Our products come fully assembled, functional, and ready to "grout in". This will help ensure a stormwater treatment device will work as designed because it will be properly installed.
Maintenance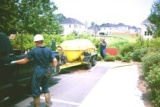 We stay with our customers after the sale. In many areas of the country, we offer economical cleaning and maintenance and guarantee our prices to our customer. In areas where we do not operate, we will find qualified companies to work under our supervision.  Every customer can call Storm System Services at 678-990-0178 for any problem that may occur, from a fuel spill in his parking lot to a routine city inspection. We service what we sell. Find Storm System Services at www.stormsystemservices.com. Achieving good water quality is not a product – it is a process!